Educational System
December 30, 2013
I have never been able to wrap my head around
how eight years of pre-pubescence,
determines the next four years of adolescence

and how those four. single. years. determine
the rest of your life
how four. single. years. of:

emotional dis-regulation
of unhinged hormones
of mental development
of huge. mistakes
determines the next 60+ years

and even more:
how despite scientific studies
showing that adolescents
benefit from sleep in the morning
schools demand presence at 7am
and how peers demand appearance,
only attained through preparation from 5am

how though the frontal lobes of teenage brains
are not fully developed, and thus less able:
to control impulses
to problem solve
to make long
and short term decisions
the pressure is put upon us
to make "good decisions" affecting the rest of our lives

and lastly, how despite the personal demons
that many face, from early morning,
to the late hours of night
must be pushed aside, for the better of society
for the better of the schools
for the better of the peers, but what about all the silent sufferers?

its as if society and the educational system,
is just setting us all up for failure.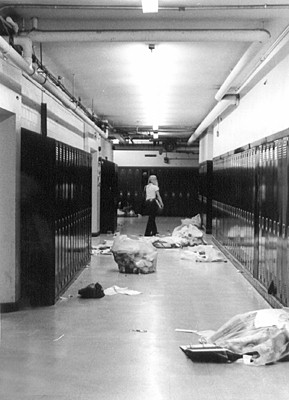 © Halsey S., Marblehead, MA