Blackhole Inside
March 3, 2014
I've got a black hole inside of me
Oh I'm empty inside
I'm lost in the darkness, there is a light
but I'll never reach it
The sides of my heart scratched up
As I try to claw my way out
I can live without you
or anyone
I can live without my home
but oh I want to be home
Help me find my way
Is there anyone out there?
It feels like everything is moving in ten different directions
and oh I can't see anything, what happened to the sun
it used to shine so bright, it used to seep into my bones
The darkness has won, if you can see me
than you must be as dark
and deep down in the pit
as I am.
There is no gravity here, just free-falling
in a sky with no stars.
Or am I just blind to beauty these days
I cannot hear my own screams or the words of others,
though maybe I am deaf to terror and comfort all the same
It all tastes so boring, there will be a spark for a moment,
but it fades along with the rest of my memories
Warm or cold neither matters, nothing is good enough
Nothing is as good as feeling your weight against me,
holding me as if you'd put me and you back together
Layer by layer, piece by piece
You took my emotions and threw them to the wind with your own
So now we're both mere shells of human beings with robot hearts
and the black-hole has taken all my energy and light
I am merely a facade, my true darkness hasn't reached you yet
You still see me as I was, soon you will see
The light will fade.
I was not a beautiful supernova, it was a slow burn,
then in the blink of an eye I was a gone,
I collapsed in on myself
and bad knees would not support the weight of myself,
the world on my shoulders,
the colorless heart in my chest and the pounding brain in my head.
There is no meaning, what are the use of words and love
but to dismantle what's left of my life-force
There are no footholds, I cannot reach your outreached hand
Your light does not impact my shadow, not even when you're near
I am where the monsters hide in the daylight.
Won't someone help me put up the good fight?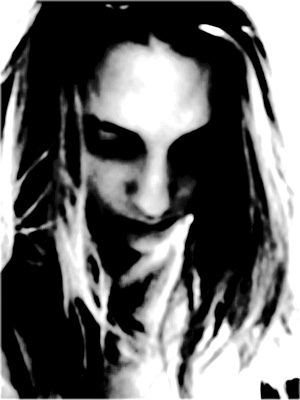 © Maria B., Boston, MA