Glass
March 3, 2014
If my heart was in a room, I would construct around it.
Skillfully and carefully creating walls of gleaming glass.
Many could see in, I could see out,
But we
Could never
Touch.
These walls were fragile; a poetic mistake.
Only so much pressure could be allowed before a subtle
Fracture
Appeared.
I never realized the weight you exerted until after the fall;
Too late.
When I first met you, I was stable.
I thought I was strong.
No force of wind nor rain could have shattered me.
I thought I had control.
I imagined a door within the glass that only I could open to allow the souls - whom I deemed worthy - into my tranquility.
But most importantly, I thought that the permanent cracks you left on me could be fixed with just a bit of
Glue.
But after all is said and done, it all comes down to the fact that I shattered my walls - all for you, using my own two bare, innocent feet and before the storm I now call your twisted sense of love even hit
I was already bleeding out on the floor.
My first mistake was trusting you.
And now even after all this time, I'm still picking out the shards of broken promises you left embedded in my heart.
I'm still gathering the fragments of the life I built with you.
I can barely stand to walk.
And now, my walls are built of stone.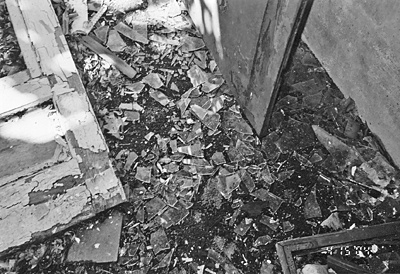 © Gary C., Pequannock, NJ