Checkmate
March 10, 2014
Hunger, grey and empty, whispers the tale of Tantalus

in a hoarse, sibilant hiss.

His breath is acrid and nasal,

but in his presence dances a panoply of perfect smells—

perpetually tempting but just out of

reach.

'Mmm, smell that cheeseburger!' he taunts. 'Wouldn't you love that chocolate cake.'



As Hunger walks by you, he checks your reflection in the mirror.

Something is always wrong.

Even when he has walked past, you can always hear his footsteps,

the hollow beating of a distant drum.



He leaves you with the salty, mordant taste of loneliness in your mouth.

Your vision becomes the shaky view through a hand-held camcorder,

a blurred perspective, blinking through the rain.

'But you are strong,' he murmurs, gripping your shoulder with icy fingers.

'Don't let me down.'

The craving is always there—

first an unbearable ache, then a ripple, then a

heartbeat. Part of you.



Then Hunger consumes you,

leaving your spirit starving too.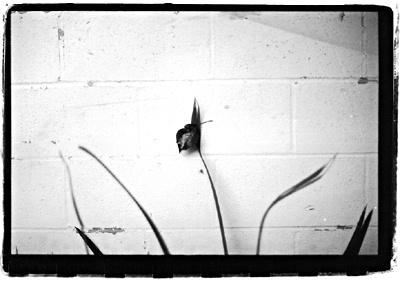 © Rebecca W., W. Hollywood, CA