Scab Picker
March 12, 2014
The thing about scabs is
They always open up again
And the skin is never quite the same.

And when he, in all his righteousness, brings home the news that yes, my mother has relapsed, and yes, she has lost her job again, and no, I cannot see her,
I feel my own scab peel away

And oh, how the choleric skin underneath throbs
Pulsing with emotions fighting for the spotlight
But in the end,
Hope always steals the show.

She seems to know it, too
Weaving her web of gossamer sanctity
That somehow
Is never strong enough to hold much at all.

I cannot understand how she allows her children to slip through her fingers but does not let a single drop of alcohol escape. And she never seems to slow this torrential march into insanity, her compass rarely deterred from rock bottom.
Even when she finally reaches the nadir of her oceanic abyss,
I doubt she will have enough air
To swim back up
And instead,
Whatever's left of her will fade into the silt.

But how, with all of our ingenuity,
Can we expect those who scream insanities
To admit they are psychotic?

My mother has destroyed everything she cares about and yet she still insists she is the victim,
Complaining of ancient wounds that never healed.
But really,
They fester because
She is the one who pulls off the scabs.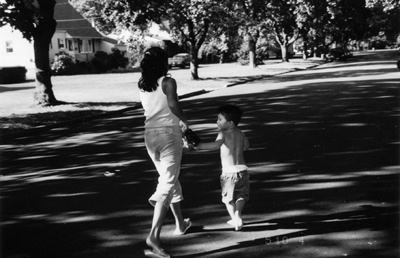 © Angelica M. Pequannock, NJ