Stronger Currents
March 25, 2014
We'd always talk about how
Drowning makes everyone think
It'd be the most peaceful way to
Go, but when the salt burns the back
Of my throat and my lung are held down
To where my feet touch the gritty bottom, I'd
Be a fool to think that my last breath is worth
That. The bump of the cold shoulder at the
Bottom of the boat left me reaching my fingertips
Up to the surface to scrape them against your
Words one last time
But I sunk.
I lost my grip on the chain of the anchor. And with my
Last breath I wish I could have told you that
The water had never been clearer.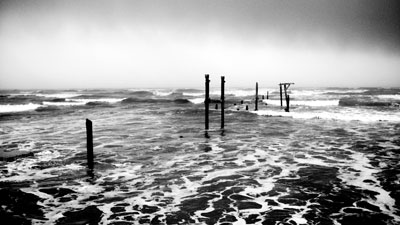 © Harrison L., Ruston, LA