Monarch in Repose
April 10, 2014
Wings stiff in rigor mortis,

Though still – so soft! – too soft

To feel at all, the impression of touching gained by sight,

Legs splayed upon the ground.



No butterfly is this – for it does not flutter – by

The concrete rough and grey, pebbled, mossed and mudded

Is no fit place for such a dainty creature

With wings of powdered satin, with feelers – twitching – even after

death.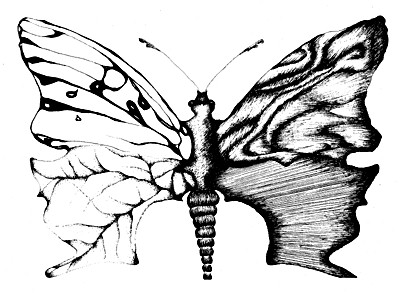 © Cara L., Cheney, WA