Count
April 23, 2014
I don't like numbers
Numbers don't like me
We are forever trapped
In this animosity
But for some strange reason
Time and time again
These digits will attack me
Until I cry out in fear
1, 2, 3
Count them all
4, 5, 6
How many pencils in my pouch?
7, 8, 9
How many tiles on the bathroom floor?
10, 11, 12
How many students in the classroom facing east?
13, 14, 15
I grip these numbers in my mind so tight
Hoping that someday they'll fall from my grasp
How many letters in my favorite word?
16, 17, 18
But my brain refuses to let them go
How many minutes until the clock hands are horizontal?
34, 67, 90
How many times did that girl just sneeze?
987, 2, 14
How long did it take me to walk from there to here?
How many bites will it take to finish this pizza?
Count! Count!
1267, 98467, 10000!
How many pages have I read so far?
How many pages does this book even have?
How many more do I have to go?
How long would it take to finish it all?
Count! Remember! Count! Remember!
Count.
Remember.
Count.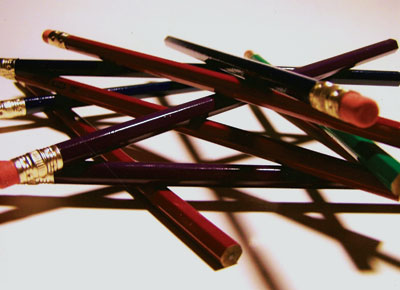 © Nicholas K., Weldon Spring, MO