Word Games
April 30, 2014
Every day is a new puzzle,
but some days there's a cross word in the crossword.
The lines blur before my eyes as I try
to focus on the empty squares.

(don't stop until
you fill them all.)

Black and white squares,
letters in red marker--
the kind of marker that's supposed to smell
like fruit but doesn't.

(2 down: Angel's instrument)
Perfection--a weapon, an instrument of war,
a threat
spelled out in milligrams,
cardiovascular doses
of (will power will power will power)
until all that's left
is a shimmering exoskeleton
and pure, faceless fatality--
but now I'm here,
trading rules for rules:

'a day starts at dinner'
for
'X equals C.'

They call this progress.
I call it waiting.

Waiting for the key to yesterday's puzzle,
the one I couldn't figure out--
I left it with three words missing.
Waiting for today's words to fall into place.
Waiting for tomorrow's.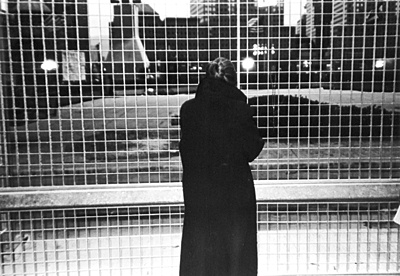 © Morgan H.,Marblehead, MA