Chionophilia
April 30, 2014
There is nothing like the serenity of snow,
the silent exhalation of relief from the clouds
releasing their burdens onto the waiting ground below.
And you—
you are a stranger,
but the earth knows you well.
The lines of your skin are mirrored in the crystalline fractals that fall around you, each one uniquely, beautifully impossible.

When you forget how much you mean to everything,
remember that you are nothing.
Every day is new on this ancient earth.
No matter palace or hovel,
snow-covered rooftops blend into the sky.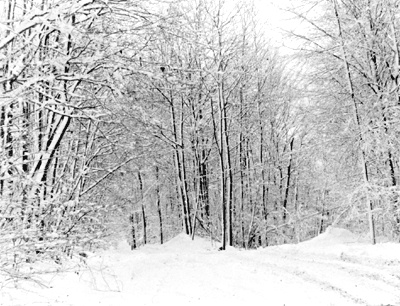 © Thomas S., Portville, NY