First Death
May 4, 2014
Do you ever wonder when it first started?
The first time she looked at him and thought,
"I do not love you."
And the first time he looked at her and thought,
"I do not love you."
Then they looked at each other and thought,
"It will get better."
But it didn't.

Do you ever wonder what it was?
They weren't young when they married,
But people are always growing,
Growing out, growing up,
Growing apart
Like the moon and the earth.
Always growing apart.
Until one finally collapses from the distance
And the other is too far away to help
Or care.

Do you ever wonder if they're telling the truth?
When they say,
"It's not your fault"
And
"It has nothing to do with you."
Those are just words, though,
And words are like cigarette smoke:
Shiny but deadly
And oh so fleeting.
The red thermos of vodka tucked away in a ratty robe pocket,
And the splinters of shattered China she got for a wedding present
Pricking the soles of my feet as I walk through the kitchen the next morning,
Now those are real.

Do you ever wonder why love is painful?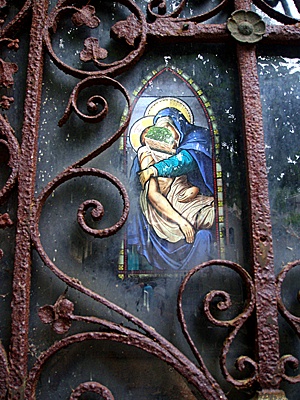 © Rebecca Y., Los Angeles, CA