E is for Epitaph
May 21, 2014
I wonder if your eyelids will evermore
kiss the smooth surface of your eyes.
Those magnetic silver orbs
concealed a truth that I will never know;
how did they come to rest
like bodies beneath your eyebrows' tombs?

I knew a boy with painted marble cheeks
who called the storm his sky
when rain became his dew,
and too often sang the swell of gasping thunder,
which tumbled from his lips
in the grey of fiery embers' hues.

Perhaps you heard of him and saw it too,
that lonely glory crowned upon the heights.
The stars that blazed with heat
but never gave out warmth,
and inked the tips of every cloud
with precious metals for his seat.

I know his thrones were made as masks
to hide away the hints of china blue,
which whispered of a softness combed with youth
and finger-painted patterns on your skin.
Death has settled on you like a song
and all your blue is taken with it too.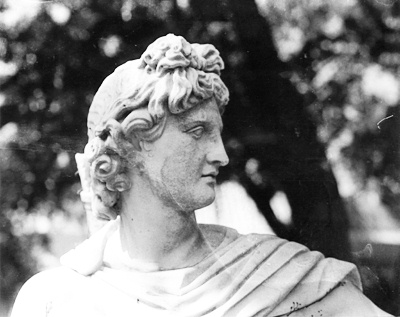 © Josh W., St. Petersburg, FL