Snowflakes...
July 1, 2014
White and sparkling in the cerulean sky,
Unforgettable experiences go shimmering by.

Each one is exotic in its make.
Bliss descends with a shower of feathery snowflakes.

Somewhere from the clouds above
Come pieces of kindness, care, and love.

Floating to Earth with the breeze
Are moments you just want to freeze.

They carpet your mind with a tranquil layer
Making cold winters easier to bear.

Every ivory-tinted memory is unique.
Each so delicate, shiveringly cold, soft and sleek.

Times just melt away without warn
While your cupped hands try to hold on.

All beauty one moment, and gone the next.
Snowflakes.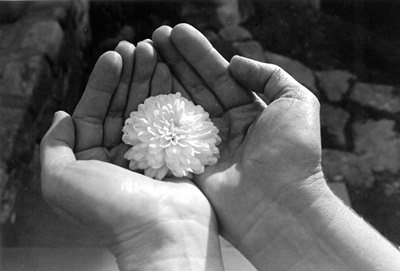 © Beth S., Marblehead, MA