necrosis
MAG
August 11, 2014
a healthy soul
fits on my palm
is light
springs back when I
probe it with my
fingernails.
your soul is black.
necrotic tissue
surrounds it.
when I hold it,
it oozes down
between my fingers
and drops its stink
onto the linoleum floor.
they say a black soul
can only come about
through black magic.
i do not believe
in black magic.
but a heart
as bewitched as yours
must be cursed
somehow.
i think maybe you just
loved too hard.
got tired,
i guess.
died of it.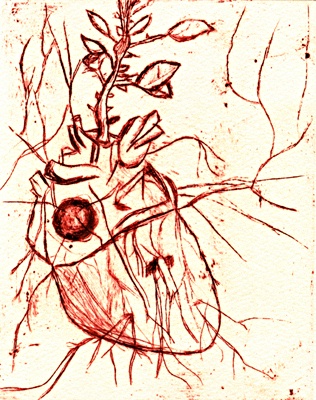 © Elaine S., Phoenix, AZ