Bruises
August 5, 2014
We are only seventeen,
but our arms and legs are marred by countless failed attempts;
burned by the ropes of safety nets
and by trampolines.

Some beg to fly,
others simply to walk the silver lining in the clouds
rather than observe it from below.

I, myself, have tried both,
and found freedom in neither.

No, and I don't think they have, either,
but that doesn't keep us from flinging ourselves into open air,
again and again,
as though just once maybe Gravity will tell us,
"You don't have to come back
down."

See, I think I know what the problem is.

Despite our small hope of success,
we keep a blanket of fear and doubt below us
that whispers it's okay
if we fail.

That when you leave the nest - if your wings fold -
you may still land on feathers.

Well I swear this is the last time I leap
into the arms of my mother,
because my pleas lay pooled in the bottom of an hourglass
and the time for miracles is gone.

So I stare
over the precipice of my fears so neatly stacked against me,
towering up into the clouds,
and daring me
to jump.

Vertigo hits and I feel like I'm already falling.

The soles of my feet unwillingly hug the ledge
of this cognitive skyscraper
in a desperate
prayer.

Before God can answer me, I take a deep breath,
lunging forward,
and though I mean to form a perfect swan dive,
my limbs flail as I stumble
head over heel.

There is nothing waiting
to catch me.

No, I must face the pavement all on my own;
I must hold conversations with the broken parts of me
and learn what it's like
to have bruises.

And if I survive that, only then
can I fly.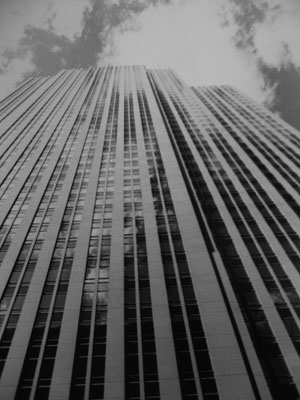 © Aaron B., Eagan, MN