My Starry Night
September 6, 2014
I lay here.
With the sand on my back,
The salty air in my lungs.
Looking up.

The days of summer shorten,
The heat dies away.
Yet the stars here are eternal,
In the most beautiful kind of way.

A flame burns not too far,
To keep me anchored to the light,
So I don't drift off to join the stars,
In the late evening night.

I see Sirius, and Betlegeuse.
I see Orion and his bow.
I see Saturn sitting up him,
I see Polaris putting on a beautiful show.
I see distant worlds, and galaxies all scattered.
I see the beauty of the night and what truly matters.

I see a shooting star...
Quick! Make a wish.

There is so little in mind,
To stop and look up: for there is little time.
But I promise that when you do:
(If you ever find yourself on a salty shore,
where time moves no more)
It will be sublime.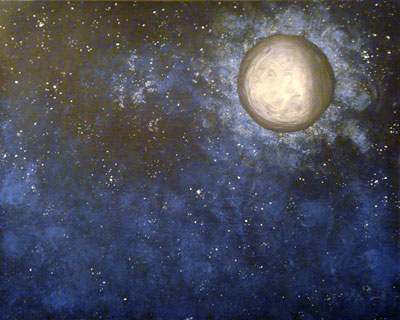 © Allison H., Vancouver, WA