People Like Us
September 6, 2014
There are few people like us.
Few people that indulge in the fantasies we do:
Days filled with excitement, risk, and discovery.
The world's majority has succumb to an illness.

A disease.
The people no longer feel true and deep emotion.
They see no excitement in the every day.
The sickness is realism.

There are few people like us.
Dreaming of endless adventure,
the beauty of the world;
emotion heightened.
Remembering bygone eras of tall masts on a ship, or hard stone castles.
Swords and guns blazing.
Horses galloping and the red flag waving.

We are the few and far in between,
People like you and I.
We are the dreamers of far away places and eras lost in time.
We are tomorrow's revolutionaries,
And today's writers.
Mimicking the past we find so beautiful.

We are the romantics.
Who see no true life in decadence behind a desk.
But true riches through the worlds experiences.
We are the next adventurers.
So who will stand with me?

Who will lead the revolution?
Raise the red flag?
Who will travel the world?
Seeing everything worth seeing?
Who will discover the world's truth?
Risking everything for it?

Who will take my hand
and go on an adventure?
Who's ready to start running?
For true freedom.

I'll tell you who:
People like us.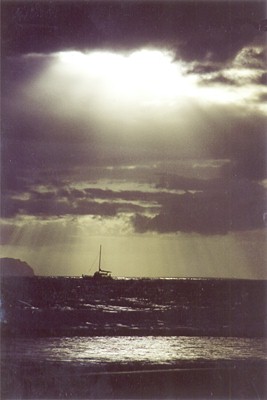 © lily H., Kekaha, HI