Walks
September 6, 2014
I am not sure why
Maybe it's because all I have are horrible thoughts
—I'm pessimistic, I guess, no less I'm blessed with nothing more
but sin
And I sit here, horrifyingly in a situation where I'd never—
it doesn't matter.
I guess, it's because he holds me down; 
you all who care for me can see it; I guess, no less I'm blessed with nothing more
but fellowship
Salivating for what,
for relationships that will only be plutonic after the kisses, sex, nothing less
Even though I have all that, in spite of that relationship being intact.
A minute change, possibly,
i want and yearn for, because 
—I'm pessimistic, I guess, no less I'm blessed with nothing more
than people who care
So why do I push it away?
Wow, that's harsh, the words from my lips, a kiss, a dance and slur
"I don't want him anymore."
Oh, but I do
There's so much more than the words convey,
they just say, don't feel—
so much more than meets the paper, the literature is faker
is reaper, is stalker, is killer, is marauder—
it doesn't matter.
Because all you see is what meets the paper,
the drama of Shakespeare in a century that doesn't quite—
oh well. 
Bricks, metal gates, street lights, word fights
side jabs, eye pokes, languid lips and sharp hips.
None of it and all of it.
Can you really see it all?
How could you see it when I can not, how should you feel content,
when I am n— 
I am, I smile
And walk home.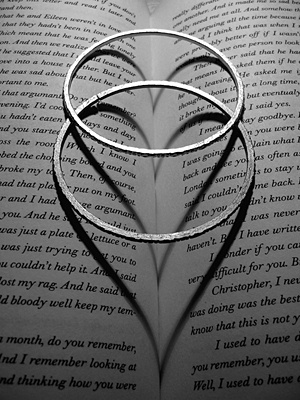 © Julia K., Old Tappan, NJ