Please
September 15, 2014
And please, remember me
A hollow question that deserves no answer
And, please. Remember me; a plea I can't refuse and dare not think on,
For to ignore it would be deadly and please
Remember that
Should you ask of me to – please – remember,
I'd shrug you off with shallow shoulders, skimpy smiles and
A silent promise signalled in the air (one that only I would see).
So please, remember me, long after we are over and,
Our paths have split, the shared experience is gone and
our lives are intertwined no longer
Will you? Remember me
I'd ask you but I know the answer so I'll
Remember you, yes all of you
With your sleeves in tatters and your hair in tangles
And I'll, remember you, wearing jeans a bit too long a tie that's been pulled far too tight.
Oh, I'll remember you, remember how we used to sit in trees and swing our legs in time,
Singing lullabies to flowers.
I'll remember you; so pleasepleaseplease say
That you'll - Remember me…
(even if I know you're lying)
Please.
Remember me – for if not then I am just
A ghost, of air and skin; no memories to fill my heart with, no promises to keep it beating
And please, this is just a simple thing,
Remember me.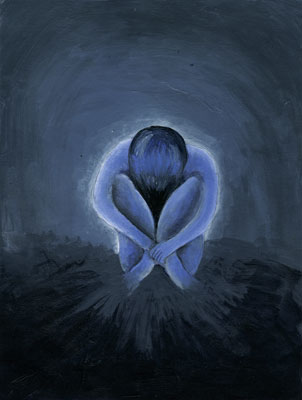 © Becky F., Sacramento, CA