Flawed perfection
September 15, 2014
One perfection
Two souls
Three words
That don't get old.
My addiction
Your love
Our fate
Is always enough
Two bodies
Become one
Under the moon
And the sun
Every perfection
Has a production
A beautiful girl
Or handsome son
Among the stars
Their names will ring
All the joy
Their smiles bring
But love is not free
It comes with a risk
But risk become sure
Sure to be hurt
The worry, pain, and sickness
That wretched feeling we all get
To see a soul we love, fall
Making it hard to stand tall
There is a reason for this affection
And for the painful affliction
It's not just to care
Or even to say "love is in the air"
These are the reasons
These are the goals
These are the motivators
This is the motivation
To change all what's bad
To fight with all we have
To protect those we love
From the harm even we cause.
But can we change a single thing
Without inflicting more pain
To give up what we wish to gain
Is the most forgotten way
Can any of it ever leave
Will it all ever be free
Of this curse we hold on to
The one that hurts me and you
To give it all,
Let it go,
All for you
Would you ever know
All for love
All for life
All for us
All tonight
Can't let it go
Can't keep control
Can't lose you
I love you.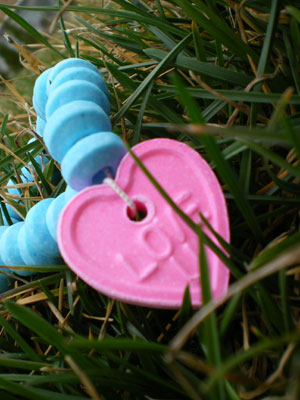 © Jennae P., Kennewick, WA