Red is New
September 23, 2014
Spring's first petals are red and new;
Dappled sunlight, splashed with dew
Memories made kept forever
Starting over but forgotten never.
Summer shimmers bright and green
Hope intwined with promising sheen
But doubt lingers like a snake
Creating tension not meant to make
Fall's first kiss is warm and brown;
Familiar-faced and hiding frown
Inevitable recognition of the truth
Wrinkles lined despite your youth
Winter's cheat laced in black;
Mischief eyes dare look back
Guilt brought forth like hatred rain
Bullets drop; you are my pain.
Red is new, green is pure
Something meant untouched for sure;
Brown is worn and tired sake,
Black can reveal something fake.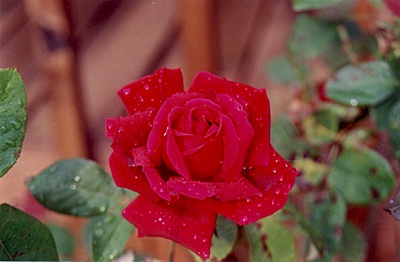 © Jami U., W. Hempstead, NY