Define: Happy
MAG
October 21, 2014
Posters of cliffs and mountain peaks,
exclaiming perseverance and achievement:
things we may desire and fight for,
but never achieve.
Places we'll never go
due to normalcy, regularity,
lackluster people,
lackluster accomplishments.
Perseverance and achievement
are reserved only for the successful:
the ones who have earned the power
to mountain climb and cliff-hang,
the ones who live their dreams.
So what are they still doing,
remaining less than satisfied?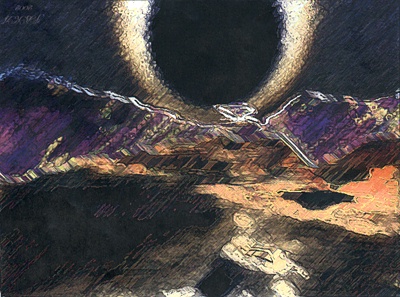 © Jason B., Colorado Springs, CO