Space Talk
November 19, 2014
Your eyes shine bright,
brighter than any light
I've ever seen
as you say you know what I mean.
We start talking about space,
and my mind is all over the place.
You ask me to venture with you to the stars,
together we will travel far.
We'll build a spaceship soon,
then build a house on the moon.
Then, after a while,
you look down and smile.
You tell me I'm the one thing on your mind,
I'm the girl you've been trying to find.
And because you love me so,
you intend to never let me go.
I can see in your eyes
that your words aren't lies.
We talk more for a while,
and when we part we do so with  smile.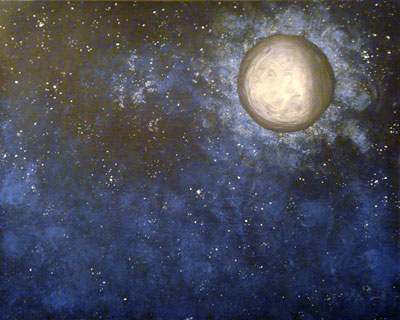 © Allison H., Vancouver, WA