The Customer is Alway Right
November 25, 2014
The customer is always right.
They drill it into your head
Day after day,
Training and orientation.
This is why my mouth
Stays closed now,
My jaws silently being welded together
As I fight the urge to cry.
What about me has drawn you to this?
Why do you stand behind me,
Underssing me with your eyes?
 I am a horse
That you wish to buy.
I am an expendable,
And if I try to make you stop I will be tossed away.
The longer you stare,
The smaller I get
And the more worthless I become.
A cheaper horse.
But no,
You are the powerless one.
I am the one who can kick and crush bones,
Because I am not a horse,
I am a human.
I am the one with a blade in my pocket
That could slash your ugly, leering face in two.
I am the one surrounded by allies,
You are alone.
And yet,
We stay silent.
I stay silent.
Bid you to have a nice night,
As you degrade me one last time.
Because,
In our world of silence and service,
The customer,
Is always right.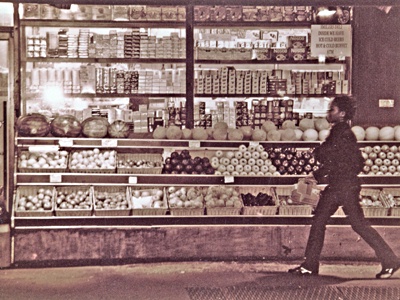 © Patrick K., W. Springfield, MA