Detention
December 5, 2014
This desert of a classroom, the wasteland of spite,
drags time like an anchor into my mind,
its aura of boredom swallowing my senses.
Like into an abyss of shame, I fall hastily.
And quietly do the walls harmonize in song,
only to my ear, lyrics of perjury, deceit and crime,
clogging my thoughts with endless repetition.
Like within Hell on Earth, I succumb to demons.
Light sheds not into my case of ignorance,
the air thick with truth, scorn and discipline,
its Crow, signaling helplessness.
Like to willingly perish, I write on the board.
Over and over again.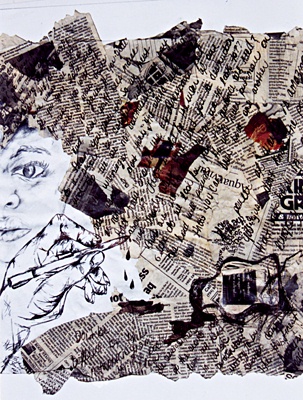 © Lashieta F., Kannapolis, NC