You Never Came Back
December 8, 2014
You left and never returned.
You never came back to even press
Your full, soft, red lips,
Against my tiny, bare, pale forehead.
You never came back to even wrap
Your warm, comforting arms
Gently around my slender neck as I cried.
As I had difficulties
Falling into profound sleep,
You would rub my shoulder,
Tenderly whispering me a story.
As I drifted, you ended with the same:
"I love you"
As you kissed my temple goodnight.
You never told me how you felt
About who I was.
I know you'd be disappointed now
To know that your little, innocent,
10-year-old daughter,
Ended up losing everything,
Living the rest of her life alone.
I will never forget that day,
The day you laid upon the hard, cold, tiled flooring
Of our little mobile home,
Unmoving,
Eyes glassed over and pills beside you.
Was it me?
Did you drug yourself because of me?
Within the confines of a cell,
No hope coming past the barriers of my mind.
I attempted to go about my days
Like everything was OK.
But you left me like a zephyr.
Without any warning,
My mother was gone forever.
I locked myself within this cell
Of misery, heartbreak, and grief.
I'd never know
If it was my doing,
Or if something else had happened.
Why did you do it?
Why did you commit suicide?
I will always miss you,
I will always think about you,
I will always wonder why,
I will always have you within.
I will always love you,
Of course I will,
You're my mother, after all.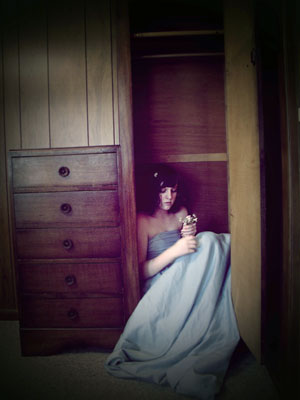 © London W., North Little Rock, AR