To love an older man..
January 21, 2015
To love an older man is like walking on rocks amongst the burning flames
It's a risk and people look on in horror
Their shocked faces both amuse you and frighten you
You can't change how you love
or who you love
As much as people want you to change
you just can't.
I see a beach and I see me
Walking through the sand barefoot
My hair blowing in the sea breeze
not a care in the world
Or at least
trying not to care
People assume that because you are younger, you do not know of love
How can people who are not you tell you what is love and what isn't?
Screaming silently to the clouds
Eyes wide
trying to see through any cracks that may appear
I want to know every detail that is wrong
I want to embrace everything wrong with this world
I may not seem so vulnerable then
To constantly walk on water and not be able to break the waves is a constant nightmare
Don't people see?
If I could help myself I would
The reality is, I can't
So
To love a man much older than I is not ideal in society situations but it is how I am natured in the way of love
I see him
stood at the bar across the room
sipping his whiskey
I can see the whiskey making tiny trickles down his throat
Burning up a storm deep inside his stomach
Fire with fire
One fire of love and one fire of whiskey
He dons a black suit
I saddle up towards him and I see that look in his eyes
His beautiful oceanic eyes
He's transfixed on me and I am transfixed on him
He gives me life
I feel it
The impending excitement of this next journey in my life
It could take us anywhere, to London, Paris, New York
We all want to pour fire over the ice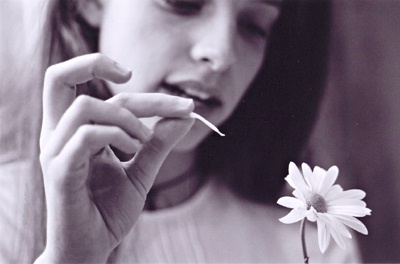 © Emily B., Houston, TX