Internet Friendships
January 23, 2015
Sometimes I think this is the best kind of friendship,
Because I can come here and talk to you whenever
I feel the need or have the time!
I never have to get dressed up ...
nor do I have to drive my car ...
I dont not have to run up my phone bill,
nor do i have to brush my hair!
All I have to do is Come on my lap top
Sit down... turn on my computer
load up the chat program and abracadabra! ... there you are!
now  how lucky am I?
to have such a great friend as you, 
to share my many days with...
to laugh and joke with when the day is good
or to cry and feel sad with when the days are blue
I can share all my troubles and cares ...
tell you secrets ... that no one else will hear
and I can completely trust you to always
Be here ... to listen ... to share with ... and know
you will always care! WOW ...
what a glorious feeling ... to have such a good friend!
I can only hope that you know that I am that kind
Of friend to you... I will always be here 
I will listen and care 
Because sometime ago ...
you crept into my heart ... 
and there will always be that very special place for you ...
today, tomorrow and always.
Thank you for being my friend.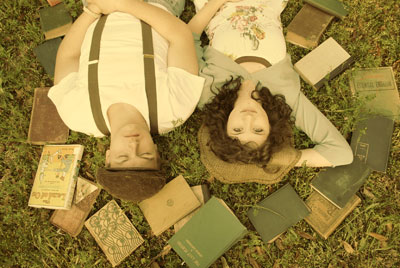 © Gabrielle A., Pensacola, FL