The Fears in My Eyes
February 21, 2015
The fears in my eyes.
I can't see my life the same,
This all started like a game
I only had 3 life's
But, what happen with changing that
I'm leaning against this rope
I'm just fighting for some hope
You can only see one of my tears fall
My eyes start hurting
I start thinking
Wishing that my dreams where more
But when I think, I hurt
When I hurt, I'm lost
thinking of my life
I can't stand alone
It feels like I'm gone
I keep a smile on my face
To not worry no one around me
I got a war I'm losing
But I'm fighting
I'm thinking...
I'm no longer at the end of the tunnel
I have to find another way
Some days I feel broke inside
But I won't admit,
And yeah its hard,
But I know I'm wrong,
But you won't help me understand
I give everything up for you
And than I look into your eyes
While you look back
And than I black out
I try to stay awake
But I'm dying slowly inside
I'm slowly moving away
But everyday I lose a fight
And everyday I rise back up
And I'm not learning my mistakes
Because if I love
I'm scared to be hurt
I'm not ready to be crying over you
If thinking of you is what kills me the most.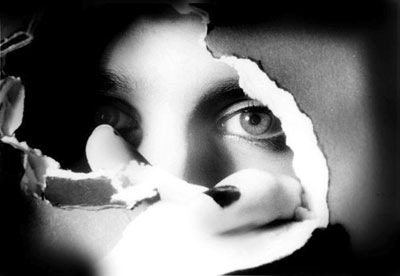 © Tabatha B., Peoria, IL