Anomaly
MAG
March 14, 2015
Shadows collect in threes.
You slur regret, and nighttime falls,
Leaving just a print of bones in the window.
The stakes are high, and Sylvia's at the clock again.
"I'd hate to raise your hand," she goes, and emphatic laughter
Flutters about the theater.
Then, back at home, the kettle boils:
It is now June and even I am growing to loathe you.
Once again, the monotone of your idiosycrasies caused havoc. I'm sick of cats in the sink and butter knives on the carpet.
I polished the mirror, but you still can't see me. It's all getting too much.
So I thought I'd fix us. Your joints groan as you slide over to him, seamless and free, you cast a smile and I am aghast.
You pick him up and he cries milk tears, baby blue and pansy pink.
I don't like his eyes like yours,
Hook, line, and sinker; I do pity his mother.
It was on the weather forecast, I saw storms and painted lilies,
They float about in the bathing tubs of prosperity
Where you make a living and they do not care.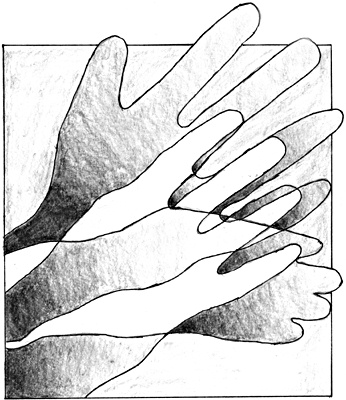 © Dawn Grace R., Barrigada, Guam