Zero Tolerance
April 2, 2015
Bully you, bully me,
both of us stand accused,
both battered and bruised
our skin in varying tones
of black and blue
And I said it wasn't me.
he tugged on my hair
and cut it into bits
then he threw some words
that turned into fists.
he did it when no one could see
so he said it was all me.
I, who let his words fly
just because he can,
marking me as his target
thinking I'd comlply
that I would take the fall
like humpty dumpty sitting on the wall.

So I looked him in the eye
showing him no trace of fear
and whispered in his ear;
you'll never see me cry,
next time you wont be so lucky
because bully for you,
who can't ever bully me.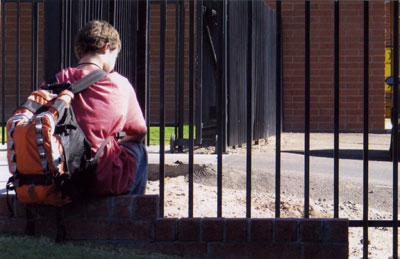 © Molly L., Phoenix, AZ