A Blooming Flower
April 20, 2015
A withered flower
Frowns down upon the earth,
Forever cursed
To die and decay.
Until the rain showers down,
The light from above
Enveloping those
Who have let their souls perish.
A welcoming hand
Caresses the tender flower and
Within his healing hand,
He restores all.
The strong boughs
Of a weak root
Is restored
To its maturity.
The bright petals
Of the once forgotten bloomer
The restoration
Of youthful roots left to die.
Only one
One…
Just one
Cared and loved it.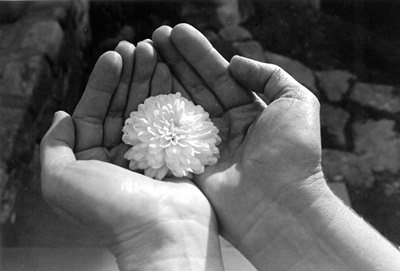 © Beth S., Marblehead, MA