All Good Men
April 29, 2015
Why do all good men die in youth?
Whether it is with bullets through their heads
Or knives in their backs
Or poison in their cups
They all die before they bloom
Why are all good men silenced so soon?
A harsh word never left their lips
But have been sewn together
By angry hands with coarse black thread
Why do all good men vanish before we see them?
Pulled into the darkness where no one hears them cry out
Bound tightly and left in a ditch filled with snakes
Blindfolded and dropped in a field of landmines
Why do all good men endure such suffering?
They take beatings with smiles
And insults with a heartfelt laugh
When they are spit at, they pretend they didn't see
They pretend they don't hear it
Why are there no good men left?
We showed them the graves we dug for them
The chains we would weight them down with
The whips we would break them with
Stuck pieces of broken glass in their flesh
Made them dance on hot coals for us
They struggled for breath when we held them down in the cold river
Lay silent when we asked them what led them to their kindness
Lay still when we prodded the corpses
Still begging for the answer
What made us so different from those good men?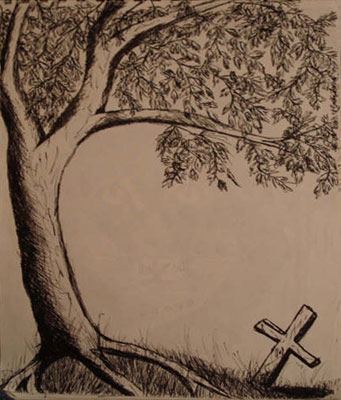 © Courtney K., Bethel Park, PA