A Web of Self-Destruction Transformed Into A Web of Self-Restoration
April 29, 2015
Concieved in sin, she was engulfed by her mothers web within the womb. The iniquities of her parents became the thread that started her web. Born into satan's world, she built her own web thread by thread of self-destruction with the aid of the devil himself.
Day by day this web is where she went when she felt she needed shelter. It would hide her and patch the wounded areas of her own iniquities. It soon became a hell she wish she had never made, but there she was entangled within her own disgust; she had no way out. Satan kept feeding her lies, so on and on she went weaving this pit of self-hate, self-rejection, and self-destruction.
Destruction from the inside out now had an image. An image of a set-back, scared, insecure little spider who only wanted a hand to pull her out of her increasingly pathetic web. This web became so dark that it was hidden within the black of night.
Haley, oh Haley, spinning her web of lies.. not knowing that there is a God who wants to see her free from satan's ties.
After 18 years of spinnig this web, God plucked her out and brought her to a place where she could rebuild a new one. Now two years later, thread by thread with the aid of God Himself, I am learning to spin a web so beautiful that it shines within the dark. A web woven in self-love, self-acceptance, and self-restoration.
"For the grace of God that brings salvation has appeared to all men, teaching us that, denying ungodliness and worldly lusts, we should live soberly, righteously, and godly in the present age,"
Titus 2:11-12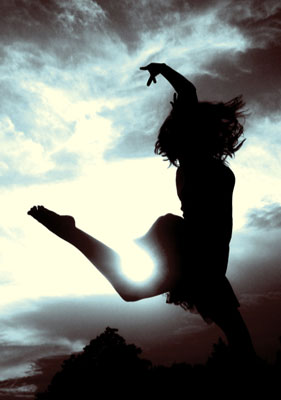 © Martha V., Morton Grove, IL