Love Hurts Hannah
May 28, 2015
Love is all we want to feel
That one person to show you love is real
Having the sense of pride
A loving stride
This is what Hannah Baker wanted
So her heart was haunted.
Death is caused by love
Love is a dove
It's there for a minute and then it flies off later
Which shows you it gets no better.
Hannah Baker had this feeling
That's why she used suicide for a healing.
The 13 reasons of her suicide
All due to the people beside.
She was upset
Hurt
No feelings to show
Nobody would ever know.
She hid in her own sorrow
All her feelings down the row.
He really hurt her heart
It was going to happen from the start.
Clay entered her life and left.
Why leave if she felt you were the best.
She needed you
You were in your own world too blind to see
Where were you Clay
Oh that's right LEAVING!
While she's inside crying
You're outside sighing.
You should be inside while she's dieing in her own pain
But no you're outside walking down the lane in the rain.
They wanted sex
She wanted respect.
Where do we go from here
It doesn't matter she already disappeared
Love is a death wish
A honorable dish.
Hannah Baker got that meal
So she didn't know how to deal.
Now she's done for
She enjoyed that meal and now her heart is feeling sore.
Those were her 13 reasons why
Clay you really got her with one try.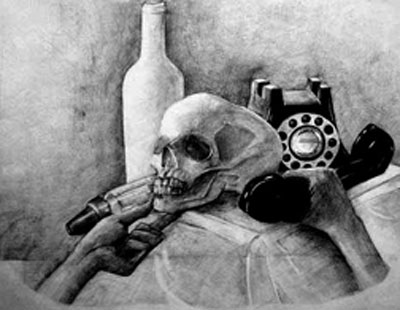 © Xiao H., Naperville, IL