On The Sea's Doorstep
June 17, 2015
when you see the crumbling brick mosaics
and the pirate ship
dangling in the wind over copper shingles
you're there.
the waves paw the shoreline
past stone frontiers and grassy plains
calling to you
pulling you away from
shattered windows and
slinking ivy and
the screech of the osprey
nesting in one of the chimneys.
you push on the pedals
of a hand-me-down bicycle
dropping it to ticklish grass
to lie against the boulder
shaded by saplings
the waves hushing the osprey
and listening to
you
as you pour imagination
onto a page
the sailboat flying in the wind
guarding copper shingles
telling you where the breeze blows next
so you can follow
its tide.
on the sea's doorstep,
finally free.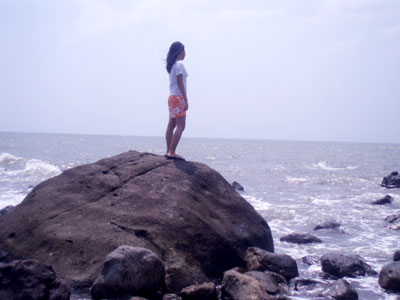 © Grace L., Bacolod City, Philippines