Women's Weekly
June 23, 2015
to me
contemporary
is a nonsensical word
i see it in magazines
glossy, rouge-lipped women
oak warped into strange shapes
men with bulges in their trousers.
canals reflect it
Amsterdam breathes evening into dawn

and i stand in the garden and try so hard
to be female.
it is upon this merit
that silk echoes strangers
sweat stains, bloody knickers
(for lover, i have sworn to be different)
vows are stumbled upon and repeated in gossamer
analysing passion
in the throes of which
i am not me. bent over, slapped arse
i tell you i enjoy the taste of your tongue.
of course i am lying.

of course i am female.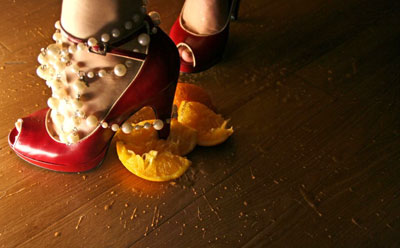 © Amber L., Carpinteria, CA