Will i have war?
July 4, 2015
The crown I had won in a different age, still sat on my head but sat on white, instead of raven black but now it was dead white.

Throughout out the long years, I had long defeanded my crown from those who wanted to take it from my head
And no one changled me for Lord ship.

As I first gained my crown, I had sworn not to father no childern, take no wife, defead The land and my people and my crown.

But I fathered one child.....

She grew like a stoburn tree which never knew surrender or defeant.

As I sat waiting, my throne room stood waiting my the air to my throne to, take up my chair my land and power and my crown.

But she did not come, but instead a bloody leather bag was brought to me instead.
I looked at, what lay within it, and let out a loud growl and scream of anger, with a broken heart and pain.

The bag fell and her head rolled out...

A gasp escaped The mouths of the crowed throne room.
Steady and in beat started up fists hit chest plates, helmets with loud ranged screams.
I slowly stood up from my Sat, all looked towards me waiting for my responce.

Quietly I whispered a prayer, of asking for ugliness, and forgiveness for what I was about to do.

I looked at each person in the eye and they no red back at me in answer.

The crowd left my throne room and got everyone else to gather in the main courtyard. By midnight every man, women, child had gathered waiting for me to arrive.

Then the New born moon shined on my open deck. And we all knew our maker our caring mother was watching and was with us.

As I arrived I knew that my daughter was with her real mother and creator.

I stop of before my people, who loved me for everything I had done for them. I knew they would listen to my words and understand what I needed to do.

I spoke to the great ocean of heads and bodies in the courtyard.

The words I spoke were never joked or discarded. But something that had been breed into our people's blood and in our bones.

"WAR"

Cheers answered me back as I walked from the crowds of shouting and cheering crowd outside my house.

"To war"

I spoke aloud in the empty throne room.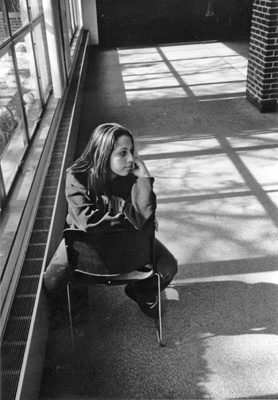 © Leighann E., Westport, MA