Death Throes of an Angel
July 5, 2015
The angels all fled
When God went away,
They flew on black wings –
Black ravens in the sky,
Not white doves in the clouds.
The Devil rose up,
Rose up from the earth,
He scorched those angels,
Sincerely yours,
The Devil and Hell.
They fell,
Those angels,
Charred feathers in the air.
The Devil just cackled,
And God just kept walking.
The bodies piled up
When sin outnumbered virtue.
Those bodies burned in life,
Why not in death, too?
Screams filled the air,
The angels, they cried.
Bloody tears from bloody eyes,
Their lives pooled at their feet.
"It's a symphony,"
Said Satan,
"A chorus of shrieks."
He cackled,
He did,
"Such beautiful sounds."
Eternal ritardando,
To the steadily slowing,
Steadily growing,
Rhythm of the drums.
God listened in awe,
His body retreating did halt,
His trembling hands did falter.
"Such beautiful sounds;
The earth never sang for me…"
And as the drum lines paused –
They did not start up –
God realized with horror,
His angels were gone –
That drum line their hearts,
Those voices their screams…
But by then it's too late,
In their death throes, they're gone.
Innocence is
Gone
The angels are
Gone
Heaven is
Gone,
But Hell is here to stay,
The world convulsing in its misery.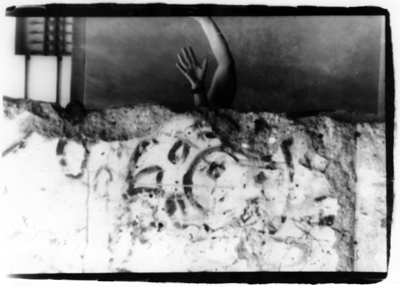 © Yara K., Bethesda, MD