Air Turns to Fire in the Cold
October 13, 2015
The air burns where I sleep;
you trudge in almost-snow.
The resetting of alarm clocks
lets the wind slip
through your dreamcatcher.
And my sunset is all
the colours of your fall.
I write a poem;
you will awaken six hours
and countless miles later
in the cold
while I burn.
The ink lies between
the halves of the universe;
unreachable,
incomprehensible
in the fire
while you shiver.
What is it to miss
someone?
I do not know.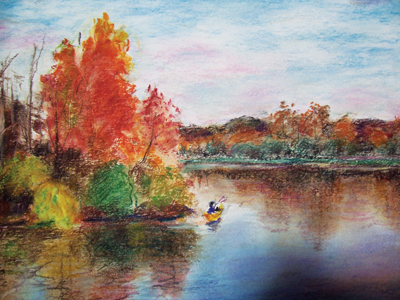 © Xiao H., Naperville, IL