Pebble
November 22, 2015
I know how insignificant I am
In this world of skies and sea.
But my story, if told
Will be the greatest one sold
I'm witness to every mystery.
I was here when 'here' was a forest
Of green and the sunlight
Sitting mute and numb
I saw lumberers come
And work away into the night.
I saw the first house on this land
And the boy who lived inside
I watched him grow
I watched him go
Tears splattered onto me when he died.
I saw the farmers call it 'worthless land'
Because of thousands like myself.
Saw victims of war and hate
With only grief on their plates
I saw, but I did not help.
I observed as industries sprung up
And fumes darkened the skies
I watched workers toil away
Young children, I must say
With tears of frustration in their eyes.
I was once admired by a little girl
Since I was smooth and nearly round
Not being pretty enough for her,
I chipped a corner
When I was thrown back to the ground.
I've done nothing other than
Existing, and watching days go by.
My fate is to silently observe events
Never making any difference
A witness, never lost in the fog of time.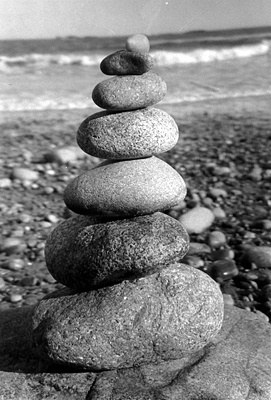 © Vanessa R., Marblehead, MA