Tired Eyes
December 14, 2015
And so its begun
this feeling of emptiness
it calls to me.
Beckoning to let it in
as the darkness surrounds me.
The shadows on my walls dance
as my tired eyes
begging to be closed
remain open.
This is not the time of night
to be thinking these thoughts
to be sinking.
but as the hours go by
laying in my bed
the emptiness, the darkness,
start to creep further into me.
Like poison, seeping into my soul
drowning my mind in pain
when will it end?
Maybe it never will
maybe the end
is in my own hands
maybe I should close my tired eyes
for the last time.
Maybe then
I'll finally get some rest
maybe then
the familiar emptiness will escape me
and the dancing shadows
will leave me for good.
No more pain
no more darkness.
I am ready
to close my eyes
for the last time.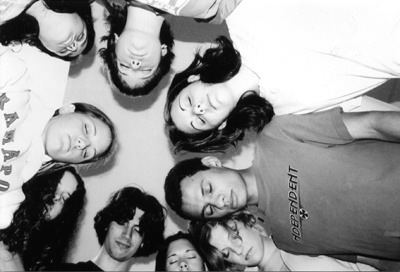 © Emma L., Oakland, NJ