I want to learn to!
December 14, 2015
I sit listen to what the teacher says.
Nothing he says make sense.
In math letters with numbers,
And History the wars that happened.
The science about how plants make oxygen.
Everything they says is like a foreign language.
I don't understand what they are saying.
I try and pay as much attention as possible.
I sit and ask questions, but they make me feel dumb.
I study every night, but it doesn't help.
I stay after school, and spend hours with a tutor.
But I can't learn what they teach me.
I am lost, confused, and feeling stupid.
Why can't I learn like the other kid's?
I want to be smart like them to.
I try, and try, but nothing happens.
Will I ever be able to learn like them?
Will I ever have the chance to be smart?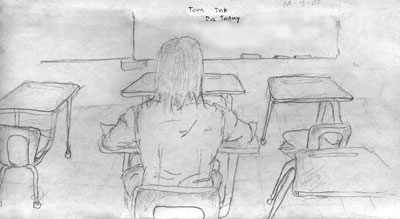 © Christopher M., Dededo, GU