Where's the Me in Social Media?
December 23, 2015
On twitter, I try to be the funny person I'm not, but it usually backfires
I tried vsco for a while, but I think I went overboard with filters and fake candids.
I catch up with my extended family on Facebook more than real life
I reblog things on tumblr with sole hopes of being reblogged
Pinterest is fun on a rainy day, only until I remember that my followers probably don't want to see another recipe post
I don't have enough time to scroll through the posts of my 600 plus "friends" on instagram
I'm convinced Snapchat is only good for concerts, geofilters, and making me feel bad for being home on a Saturday night
It's social MEdia, but it sure doesn't feel like the real me.
Sometimes I have a desire to subtweet everyone on how I really feel about their wannabee-twitter-famous tweets.
I'd rather use my vsco to post pictures of my cat than another sunset.
Facebook would be fun if it was socially acceptable to like every last one of my favorite books, restaurants, and interests
I could use my tumblr as a real blog- complete with my wishes, goals, and rants 
My pinterest account would be an explosion of glitter, basic quotes, and quirky clothes.
I would be way less generous with my double-tapping on Instagram
Because I wouldn't care about what everyone else was doing, my snapchat would be permanently deleted.
I'm not my usernames. I'm Maura- and that's the real me.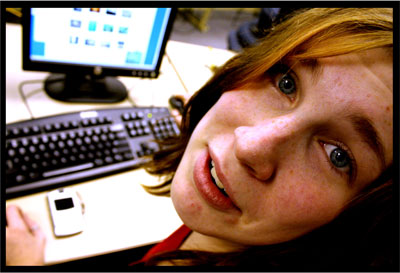 © Sam W., Bellevue, WA