The Clock Ticks
December 31, 2015
My lungs are weak.
My mind is exhausted.
My lips kiss a glass bottle for breakfast
and I take medication for dinner
that's supposed to alter my mood.
My bones are brittle.
My hands are cold.
I'm running my fingers over scars
and purple bruises that are a result
of a coping mechanism and you.
My nails are blue.
My stomach is empty.
I'm neglecting to feed my body
as it growls and screams for a taste
of something other than famine.
My childhood is a blur.
My teenage years were psychotic.
I'm a living, intoxicated travesty
that is being drowned in an ocean
of salty tears and self-destruction.
I was doomed from the start
and doomed I shall always be.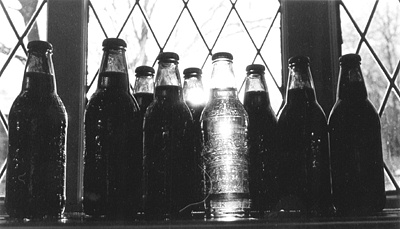 © Steve S., Marblehead, MA