Like A Creep
March 11, 2016
I've been watching you
from behind closed doors
and through stained glass windows.
I've been spying you out
from canopies and rooftops.
And I've been staring you down
from alleyways and backstreets.
I can almost taste your scent
from miles away and I can easily
spot you out from the crowd.
I can feel your blood runn ing through my veins,
and the very quintessence of your being
is firmly imprinted in my mind.
When you open your mouth I will speak,
and when you inhale I will exhale.
Oh, how I've always wanted
to hold you so close to me!
I dare you to try and escape my grasp.
I sewed my fingers together just so you couldn't.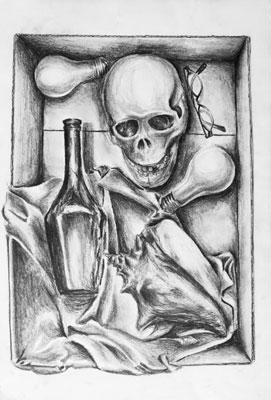 © Karen S., Norwalk, CT