Ode to a Toasting Marshmallow
MAG
March 12, 2016
I've never seen anything quite so wonderful.
You are soft and fluffy and white,
like a cloud that has been brought down to Earth.
Your subtle sweet scent drifts to my nose,
an addictive perfume of beauty.
You are so perfect that I just know you will be the one.
Whilst all the marshmallows that came before were either
burnt to a crisp by the ravaging flames or else
pathetically underdone,
you will be the perfect toasted marshmallow –
not too mushy, not too firm,
not scorched or dropped or mutilated,
you will reach that elusive pinnacle of marshmallowy perfection.
All those other marshmallows in the bag simply don't have the potential that you do.
You will be passed down through generations of campfire lore!
They'll be singing songs about you, marshmallow!
You are my muse, my inspiration, the glowing flame that fills my soul with gooey warmth.
Your slowly browning sides are the most ultimate of arts, the final word in aesthetics!
For so long I've waited for you, through dozens and dozens of store shelves I've searched
and now, finally, the time has come!
This is our day, our hour, our moment!
Together we shall create such a glorious symphony of taste,
such a triumph in flavor,
such a- oh, crap.
You're on fire.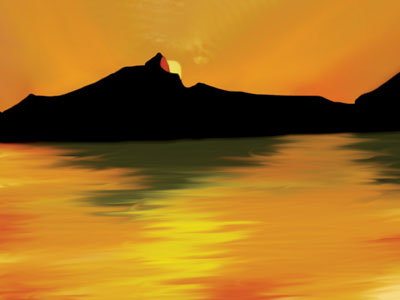 © Rachel M., Camarillo, CA