Cremation
April 28, 2016
And in the oven
My father burns
From the rare state
Of his cold, gaunt corpse
To a well done crisp
Of charred bones,
As his flesh is licked
Off by the flames.
A far cry from the former
200 pound, mowhawk-clad man
I remembered him to be.
They ground him up
Into fine grains
Of grey ash
And bits of ivory chips
Until barely two pounds
Of cremains are left
Of the man who raised me.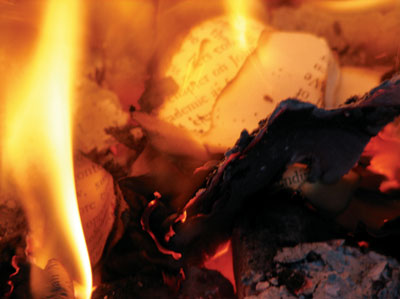 © Elizabeth H., Jordan, NY