I Didn't Even Notice
May 21, 2016
Nothing frightens us
more than being doomed
with the possibility
of change.
But you know what change is?
Change is when you slowly grow
every day,
but no one around you notices
because it's a minor detail
when there are so many major details
to be worried about,
so you think that you don't look
that much different than yesterday,
but yesterday's tomorrow
turns into twelve years from now
when you finally see the relative
you are somehow related to
that you haven't seen in those twelve years
and all they say is
my haven't you grown
because all they have to compare you to
is the yesterday of twelve years ago.
We normally don't notice change
if we watch progressions,
but if we look at
a before and after picture,
change is all we will see.
And it's not that scary, is it?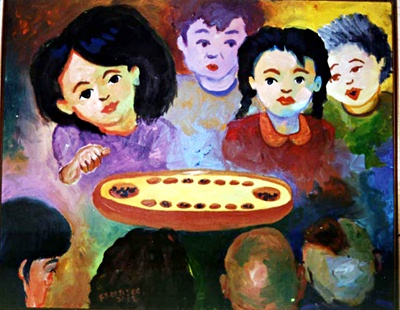 © Fransisca A., Surabaya, Indonesia