Take My Self
June 27, 2016
There's nothing about you that's
Soft or sweet.
You're all
hard edges and cruel words;
you'd never be humbled by the ocean or the stars.
Yet you intrigue me
with your enigmatic eyes,
like a combination lock,
and you are no less difficult to crack.
You're my lucid dream,
and every time I'm with you, I'm afraid I'm about to
wake up.
So what do you burn for?
You wanted something deeper, conversation, connection.
What can I give you to make you want me?
I can't give you my beauty, because I have none;
I can't always match you in your witty spars;
and unlike you, I'm no screaming hurricane,
with gales at the ready for devastation.
But
I can give you my midnights,
my one, two, three, four, five AMs.
I can give you the dying rage of a sunset,
the glossy reflections in shop windows,
my writhing, youthful words.
I can give you my fanning wings, and then the fall from the sky,
the day I dared to magnify the sun.
I can give you these ragged poems,
our disheartening debates,
and a gaze that won't falter under the force of your razored mind.
I can give you the thoughts I keep in parentheses,
dispossessed of punctuation,
the rubble of my fingerprints.
I can give you the threads of my life's fabric,
and let you run your hands along every fiber.
I can give you the depth you crave…
If you'd only let me.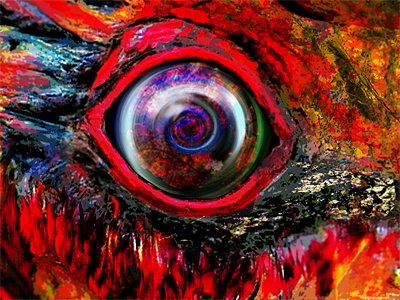 © Tom M., Philadelphia, PA